【平成30年度熊本大学総合技術研究会でポスター発表を行いました】
【Poster presentation at Workshop of Technological Research 2019】
2019/03/20
熊本大学における教育・研究の強化・促進に向けて、技術系職員相互の技術交流を図ることを目的として開催された「平成30年度熊本大学総合技術研究会」に参加し、Single cell RNA-seq(RamDa) と電子顕微鏡試料作製の研究支援内容についてポスター発表を行いました。

開催日時  :平成31年3月15日(金) 14:00~16:15
会  場  :薬学部 宮本記念館

15:15〜    ポスター発表
P24    田上友貴
     国際先端生命科学研究推進センター「ICALS」で開始したTEM試料作製支援の紹介
P25    小板橋涼子
     Single cell RNA-seq(RamDa) による研究支援について


 各支援内容についての詳細は研究支援ページをご覧ください。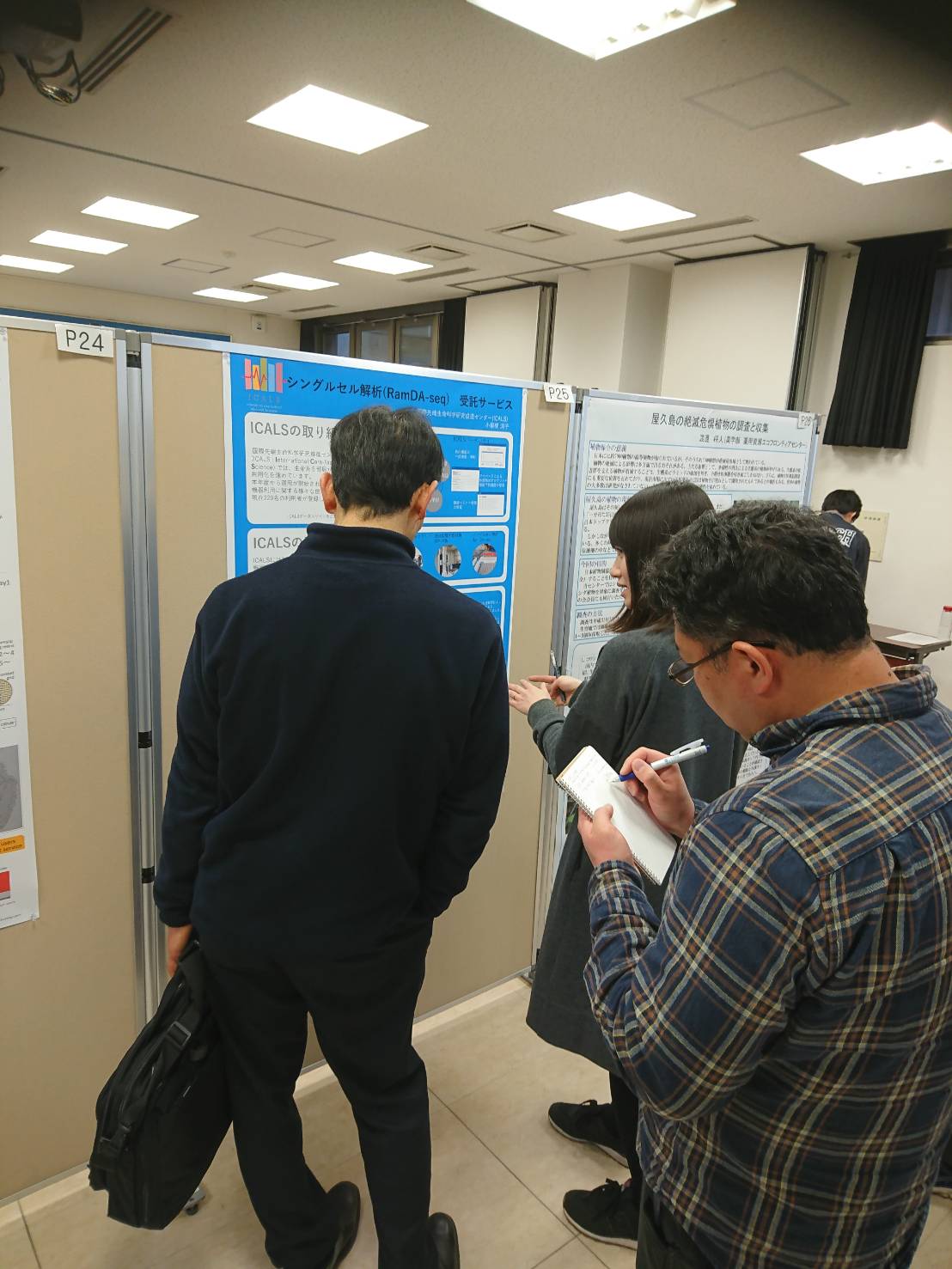 We participated in the "Workshop of Technological Research at Kumamoto Univ. 2019".
The purpose of this workshop is to promote technical exchanges among technical staff in order to strengthen and promote education and research at Kumamoto University.
ICALS staff gave a poster presentation about research support contents of "Single cell RNA-seq (RamDa)" and "Transmission Electron Microscopy Sample Preparation".


◆Date and Time 
Mar 15 (Fri.) 14:00~16:15

◆Venue
Memorial Hall at Faculty of Pharmaceutical Sciences Campus

◆Poster Presentation

P24 Yuki Tanoue
Research support services of "Sample Preparation for Transmission Electron Microscopy"

P25 Ryoko Koitabashi
Research support services of "Single cell RNA-seq (RamDa)"

Please see the Research Support Page for details on each support content.